Corganics® Relief Affiliate Program
When you sign up as a Corganics® Relief affiliate, we'll give you your own customized referral link along with access to a wealth of high-quality, standard-sized Relief pain cream banners you can share on your website, blog, and social media sites (e.g. Facebook and Twitter). We only ask that you have a website or blog—then post our banner ads, use your referral link in text links, and/or distribute your affiliate link to your followers, clients, or patients via newsletter or some other means.

Our affiliate program is managed through Refersion. Sign up here >
If you already have an affiliate account with us you may log in here >


Screenshot of Our Corganics Relief Affiliate Program Dashboard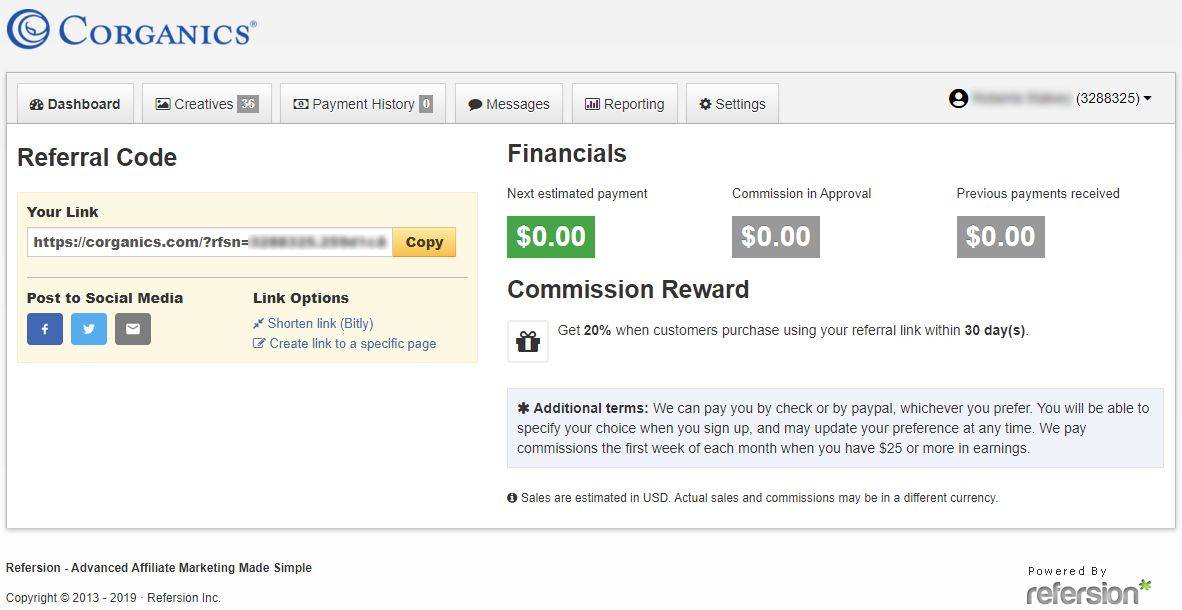 Coupon sites, most product "Review" sites, and sites that we believe would not effectively promote our brand to new customers—DO NOT QUALIFY for this program because such sites do not encourage prospective buyers to purchase Relief via their own marketing efforts but simply attract individuals who are already aware of Relief and are searching the Internet either for Corganics Relief coupon codes or for product reviews.

You may ONLY advertise our products to prospects who are located in the United States and your affiliate status will be revoked if you use your affiliate link to make your own purchases.

Screenshot of Just a Few of our 36 Different Corganics Relief Program Banners Available in Six Different Sizes